Omega Live Scan specializes in providing notary public services for all documents, including wills, trusts, title deeds, contracts, and affidavits. We understand how important it is to authenticate such documents, so we have designed our simple, easy, and convenient process.
How Our Notary Services Work
Omega Live Scan can help you complete your important documents and prevent fraud or other legal issues as a certified notary public. If you are interested in our notary public services, here's a quick overview of how the process works: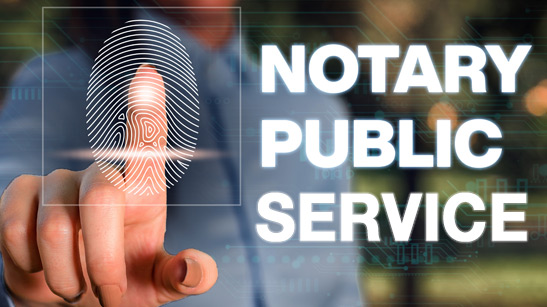 Document and ID Preparation
You should prepare your documents and ID beforehand to ensure the appointment goes smoothly.
We generally recommend leaving the signature and date blank for the document since some legal documents need to be signed and dated in the presence of a notary public. Additionally, remember to bring all pages of the document since the notarization applies to the whole thing and not just the signature page.
Next, all signers should have a state-acceptable ID ready during the appointment. Some examples of IDs include your driver's license, passport, or another government-issued photo ID issued within the last five years. Note that we do not accept scanned copies of your ID, so you must bring the original.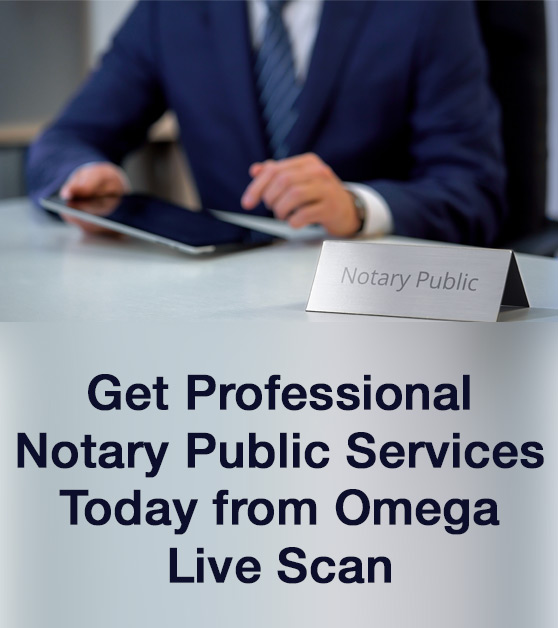 Notarization Appointment
If any, all signers and required witnesses should be present during the appointment. After confirming your identity, we review the paperwork to determine the notarization requirements and double-check for missing pages, incomplete information, and blanks.
Next, we record the notarial act to detail essential details like the date and time of notarization, the type of notarial certificate. Once all parties sign the document, we perform the verbal ceremony to get your oath and affirmation. After that, we complete the certificate and stamp it with our notary seal to officiate the notarization.
In terms of fees, we follow Florida's state rules on the allowable fees for notary services, which include the following:
Acknowledgments - $10.
Oaths or Affirmations - $10.
Jurats - $10.
Protests - $10.
Copy Certifications - $10.
Solemnizing a Marriage - $30.
Verifying a Vehicle Identification Number (VIN) - $20.
Why Choose Us?
Here at Omega Live Scan, our clients are our top priority. We know how important it is to secure your documents, so we provide high-quality notary services for all your paperwork.
By choosing us, we can promise you the following:
Omega Live Scan is a commissioned and insured notary public, so we can help you notarize any document. You can come to us for all your notarization needs, whether you have real estate deeds, affidavits, loan documents, employment contracts, mortgage notes, or other documents.
Fair and Transparent Pricing
We comply with Florida's regulations on notary pricing, so you can trust that we charge fair rates for all our notary public services.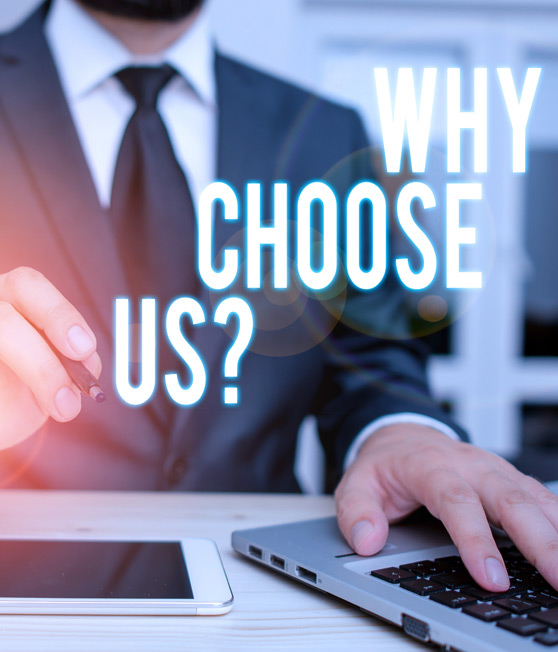 Get Professional Notary Public Services Today from Omega Live Scan
Notarizing important documents does not need to be difficult. With our quick and easy notary public services, you can get them done fast. Call Omega Live Scan at 727-202-3404 to schedule a notarization appointment today. Whether you need to notarize documents for home inspections or other paperwork, we are ready to help you out.
Contact our office today for more information and to make a notary appointment or learn more about our live scan fingerprinting services.